How to Set up a Blog in 20 Minutes 
If you want to Set up a WordPress Blog, you are in the right place. I will guide you step by step to how to set up a blog or website in just a matter of a few minutes.
Even a beginner can learn how to set up a Blog in a matter of a few minutes.
Because of many features, easy to use and many free Themes and Plugins, WordPress Platform is used by top bloggers, website owners, Ecommerce Companies and other big companies.
What is WordPress?
WordPress is a CMS(Content Management Services) platform and is used by 30% website owners because of simple to use, a variety of free theme options and other powerful features and Plugins.
All the Plugins are easy to use and most of them are free. One can find hundreds of very useful free plugins. WordPress themes are very popular and easy to use.
The dashboard of WordPress is very simple to use and even a beginner can use it without any problem.
WordPress sites are responsive sites which can run very smoothly on all types of devices like Laptop, Desktop, Mobile and Tablets.
The WordPress Websites are SEO friendly and rank well in google search because of its unique features.
You can find many free SEO tools plugins which are very helpful to give you direction to write SEO friendly articles.
How to Set up a Blog
Here is a simple step-by-step guide to creating a blog:
#1. Pick a Domain Name from Domain Registration Company
#2. Select a Web Hosting Company
#3. Select the Hosting Plan as per your requirement
#4. Complete the hosting registration form
#5. WordPress Installation
#6. Select the Theme of the Website
#7. Installation of required Plugins
#8. Write your article or post
I will show you the complete process to set up the blog in detail.
Purchase hosting and your domain name for your blog
You require 2 things to start a Blog :
Domain Name– This is your blog's permanent address. For example, my website name is bestguide.world
Hosting Services–  The hosting services allow a website to run on its platform.
You can purchase your Domain Name and Host from the Hosting Service Providers which provide WordPress host. There are many WordPress Host Providers companies because of the popularity of WordPress Hosting.
Because of the performance and reliability, I recommend going for Bluehost WordPress Hosting to start a WordPress Blog.
Reasons to go for Bluehost WordPress Hosting:
Affordability –  Bluehost WordPress Hosting is just $3.95 per month. Bluehost Hosting is the cheapest and the best amongst others.
Free Domain Name with Signup – When you signup with Bluehost you get a domain free.

Free SSL Certificate –

you will get free SSL Certificate with every domain hosting.

Easy to install WordPress – It is easy to launch WordPress with just a few clicks. Even a beginner can do this without any technical knowledge.
Site Loading is very fast  – Site loading is very fast with Bluehost Hosting. Other performances are far superior compared to other service providers.
WordPress Hosting Signup with Bluehost
To get started, click here to go to Bluehost. You will find here the list of plans of WordPress Hosting as per the requirement.
I recommend cheap Basic Plan for beginners. Once you have decided to go for this, you can click the Select button to start the complete process.
Now on the next screen enter the domain name which you have selected for your blog. This domain is free with the hosting services of Bluehost.
Now you have to enter some details related to basic account and billing.
As you scroll down, you'll see a Package Information section at the bottom. Here, you can choose how many years of hosting service to purchase, as well as any add-ons that you want. While Bluehost will check some of these add-ons by default, you can safely de-select them:
Click SUBMIT at the bottom to complete your purchase.
Install the free WordPress software
You need to install the WordPress Software for creating the WordPress Blog. It is very easy to install WordPress Software.
You will receive an email from Bluehost with login details once you complete the sign-up process.  You have to log in to Bluehost Customer Area with this login details to create the site.
Login to Bluehost
When you will log in for the first time, there will be a process of installing WordPress on your site.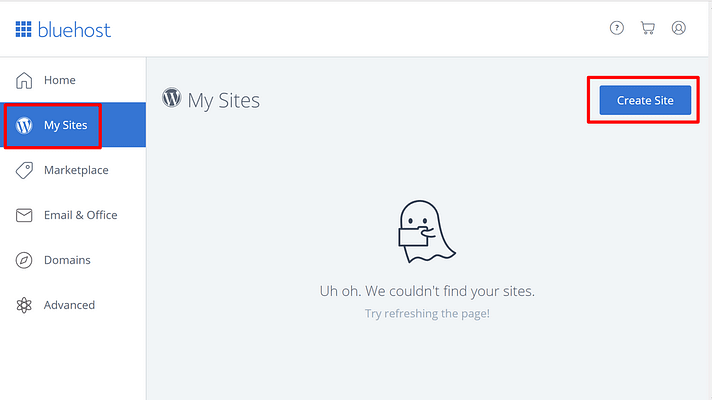 Fill the important details like username and password to manage the new WordPress Blog.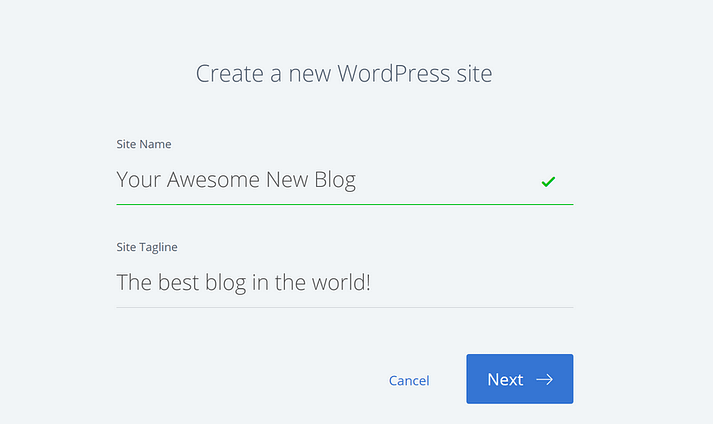 You can now access to your new blog's dashboard by visiting yourdomain.com/wp-admin   
Now you can write your first blog Article
You have now learned to create the WordPress Blog.
Now I will guide you on how you can change your look of Blog by customization of the theme and installing the required plugins.
First I will guide you on how to write a blog post on your newly launched Blog.
Your screen will appear like this when you will log in to your new WordPress Blog: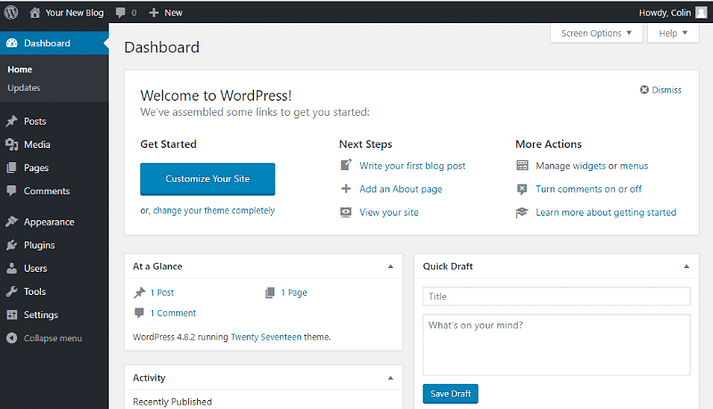 Start writing your first post:
Go to Posts
Click Add New Button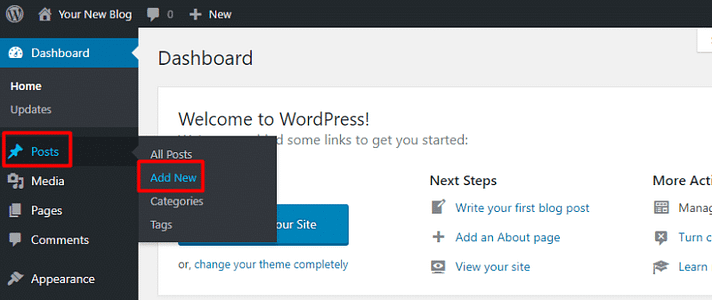 Now you can start writing a post with the help of WordPress Editor. Using the WordPress Editor you can write, save and edit the post as per your wish.
You can add text here. You can paste taste here or type to add text. You can add images and videos to enhance the look of your posts. You can add other graphics as per your choice. It is very easy to post an article using the WordPress Editor.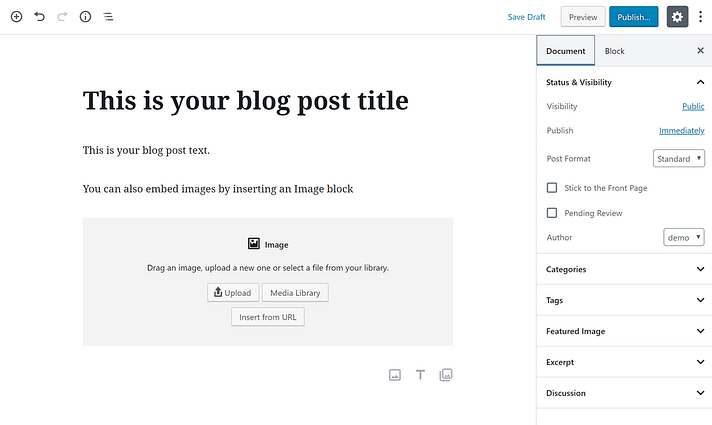 Here's how you can change your Blog design
WordPress is famous for its huge collection of free themes and plugins. The user has options of hundreds of free themes and plugins. And also it is very easy to install the themes and plugins. It is just a one-click installation of theme and plugin.
WordPress Themes – It is the design and looks of the blog or site.
WordPress Plugins – The purpose of adding these plugins is to add various functions related to the blog.
I will discuss here the WordPress Themes and how we can change the themes.
When you create a WordPress blog the first time there is already a default theme active. You can change the theme of your website by selecting other thousands of free options available through the dashboard of WordPress.
The best thing is that you can find all these themes on the dashboard only and you don't' have to download these themes from other files except some themes.
How to find WordPress themes 
WordPress provide thousand of free themes as well as paid themes. You have to choose the themes as per your requirement.
There is no such design difference between free and paid themes. It totally depends on which theme you like most and whether it is free or paid.
Examples of some paid themes:
ThemeForest – A big collection of premium themes.a big directory of premium themes.
ThemeIsle – A good collection of premium paid themes.
StudioPress – This is also a popular collection of premium themes.
How you can install a WordPress theme of your choice
Installing a WordPress theme is very easy it takes no time to install with just a click. Even a beginner can install these themes.
When you have selected your favorite theme from the list of themes it is easy to install. I will guide here:
Here's how:
Go to the Appearance section 
Select the Themes
Click the Add New button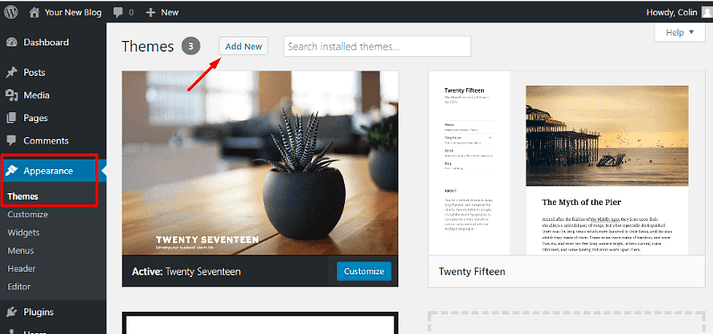 If you go for a free theme, you can search for the theme by name and click Install.
If you want to purchase a premium theme, you can click the Upload Theme button and upload the ZIP file. You will receive your purchase theme with the zip file.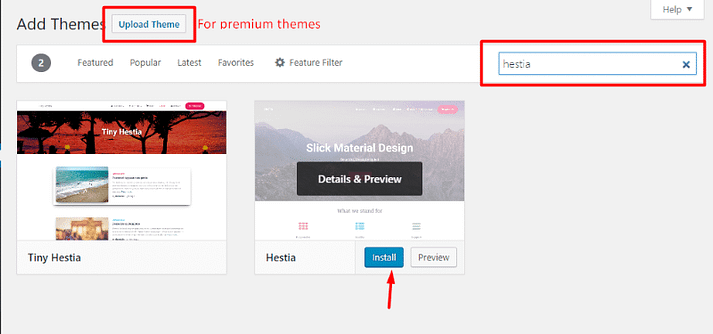 Once you have installed your desired theme, now you have to activate the theme by clicking the Activate button. This will ensure that this theme is activated on your site.
You can further customize your WordPress theme 
When you want to further customize your theme, you have to use the WordPress customization. You can change the look, color, and pattern by using the customization. It is very easy to use without any hassle.
You can access it by going to Appearance → Customize: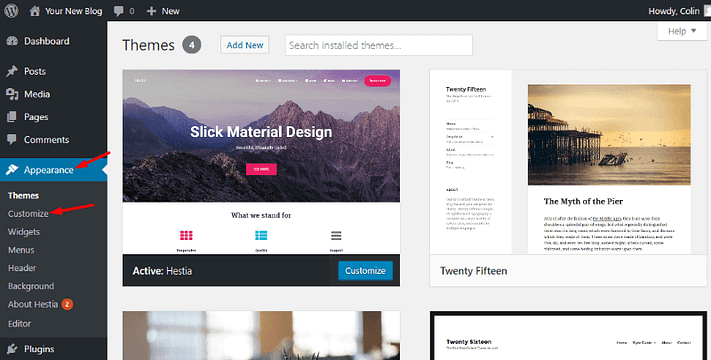 Depending on the theme that you chose, you may have a different set of options in the left sidebar. But in general, you can:
Make changes by using the options on the left

See a real-time preview on the website preview on the right

Make your changes live by clicking Save & Publish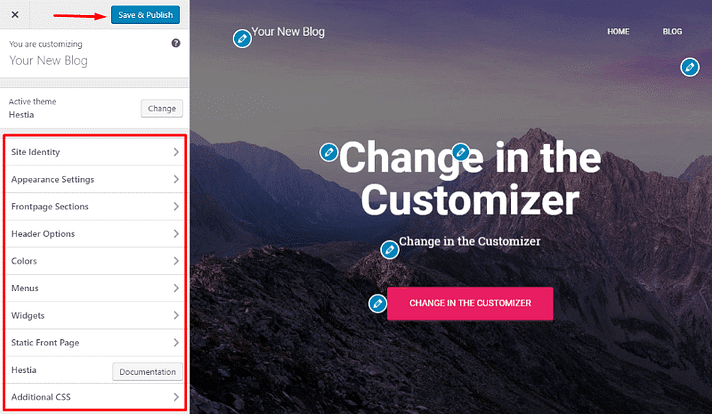 How to add various Plugins for functionality to your site
WordPress provides hundreds of free plugins which is one-click installation.  These plugins are required to install because these perform various functions to run the blog.
You have to add these plugins to add functionality to the blog. When you receive the default WordPress Blog at the beginning, you don't' have any plugins installed. So, it is necessary to install these plugins to run the blog or site.
These are the various functions of these plugins :
Anti Spam

Making Contact forms

Page Builder

Advertisement Inserter

Editor

Language Translator

Header & Footers

Meta Tag

Ecommerce Functionality

Social network buttons

Backups

Improved SEO

And many more
WordPress has thousands of free plugins as well as paid plugins available. WordPress is also famous for these plugins.
Finding WordPress Plugins for site
WordPress Plugins are available as free as well as paid.
You can find all the required plugins on the dashboard itself. If you want to go for premium plugins, you can go by clicking the link in the search of various plugins on the dashboard itself.
You can search in google also for some premium plugins and you will be directed to the site where you can buy and install the plugin.
Some important WordPress plugins to run Blog efficiently
As I already explained that WordPress has thousands of free and premium paid themes for various specific uses. There are some plugins that you require in any case and these are must-have plugins. These plugins are required to install to perform various required functions. 
I will suggest here some must-have plugins which you should install for various functions:
Google Analytics for WordPress by MonsterInsights

Ad Inserter

Adsense Integration

Akismet Anti-spam

Meta Tag Manager

WP Super Cache

Yoast SEO

Wordfence Security

Jetpack by WordPress.com

Social Media Share Buttons & Analytics

WPForms

Optimole

WooCommerce (in case of eCommerce functionalities)
How to install WordPress plugins
Go to Plugins → Add New
If you chose a free plugin, search for the plugin by name and click Install Now.
If you have purchased a premium plugin, just click the Upload Plugin button and upload the ZIP file after paying for the plugins.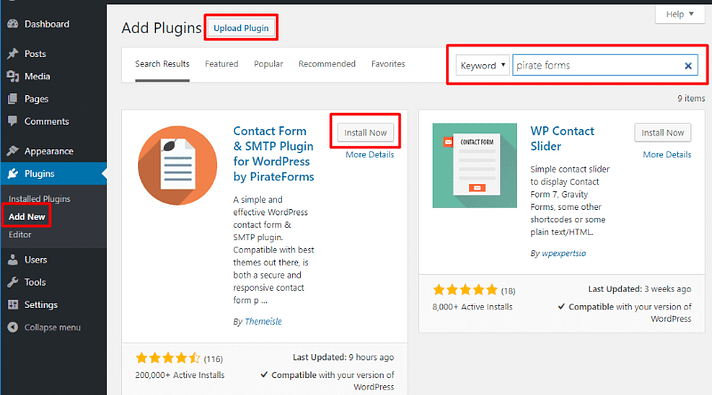 Once you have installed the plugins the next step is to activate these plugins.
You can manage all installed plugins from the plugins Tab.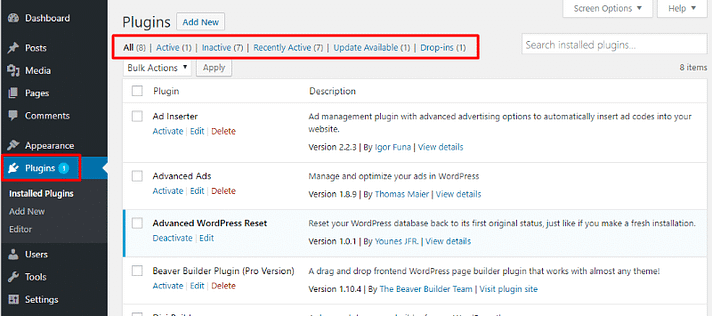 Congratulation! You have just created your own blog. 

Now it is time to write more articles and promote your blog to get more visitors and earn money.
I wish you all the best for good blogging.
Also Read :